出发点:慕尼黑
目的地:华沙
联运组织者:XB-Team-XiaoBai
联运头车:XB-Team-LuoHua
联运指挥:XB-Team-XiaoBai
联运人数:13人
联运服务器:欧1
今日联运总结:
在以后的岁月里,我们的车队必须越来越努力,尽量不出现任何的差错,这对我们是必须要要求的,我们对自己的要求是最严格的,必须要做到为车队的发展尽出自己最大的努力!
---
Starting point: Munich
Destination: Warsaw
Intermodal organizer: XB-Team-XiaoBai
Intermodal leader: XB-Team-LuoHua
Intermodal Transport Command: XB-Team-XiaoBai
Number of combined transport: 13
Intermodal server: Euro 1
Today's combined transport summary:
In the years to come, our team must work harder and harder and try not to make any mistakes. This is what we must require. We have the most stringent requirements on ourselves. We must do our best for the development of the team. Do your best!
---
联运截图(Intermodal screenshot):
路线图(route map):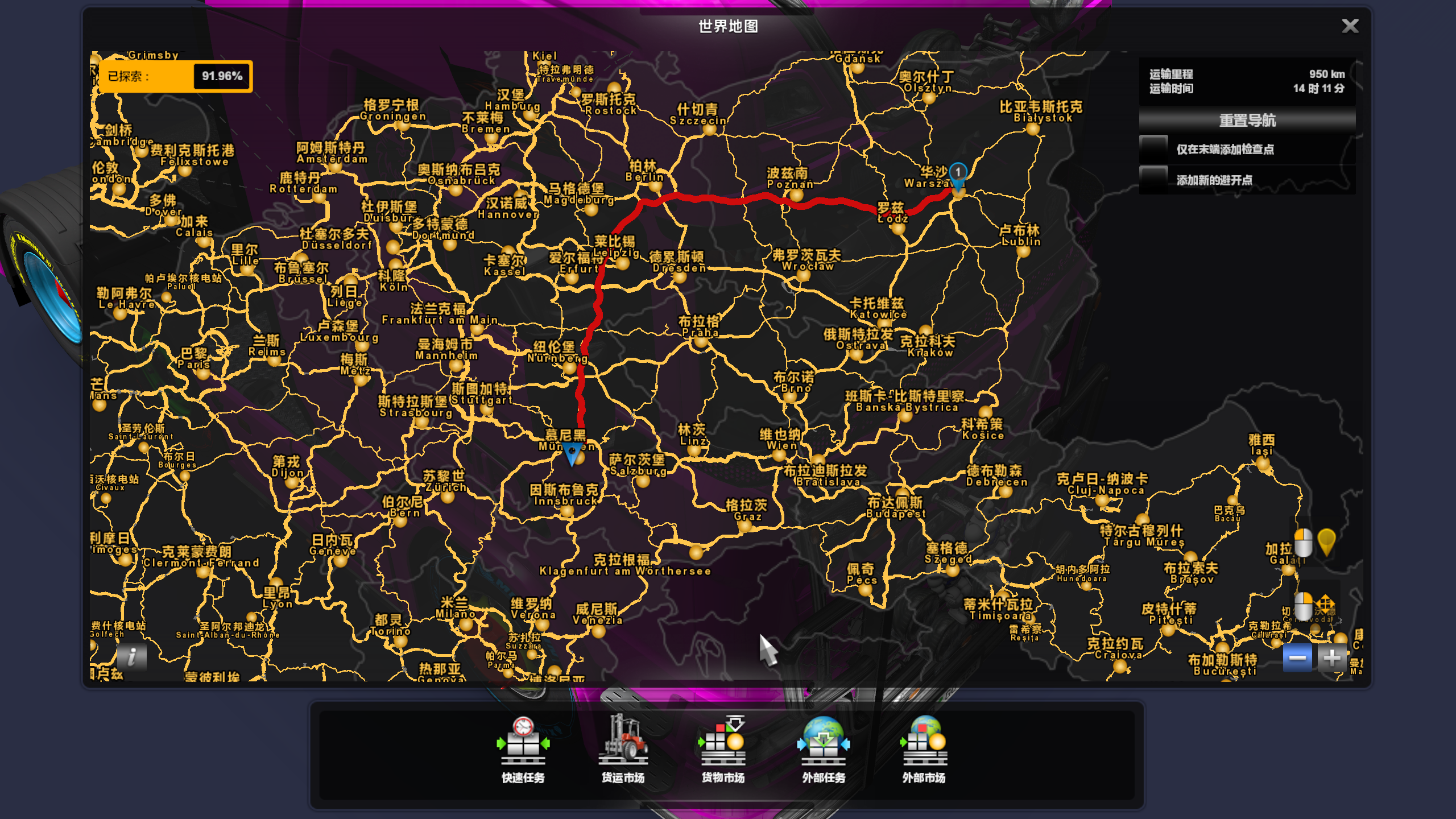 出发前(Before departure):